Our Services

Our Services
Jackson Healthcare Government Services' comprehensive offerings include healthcare professional and support services that cover a wide range of specialties and staffing models, technologies and holistic program management for all tiers of federal, state and municipal government.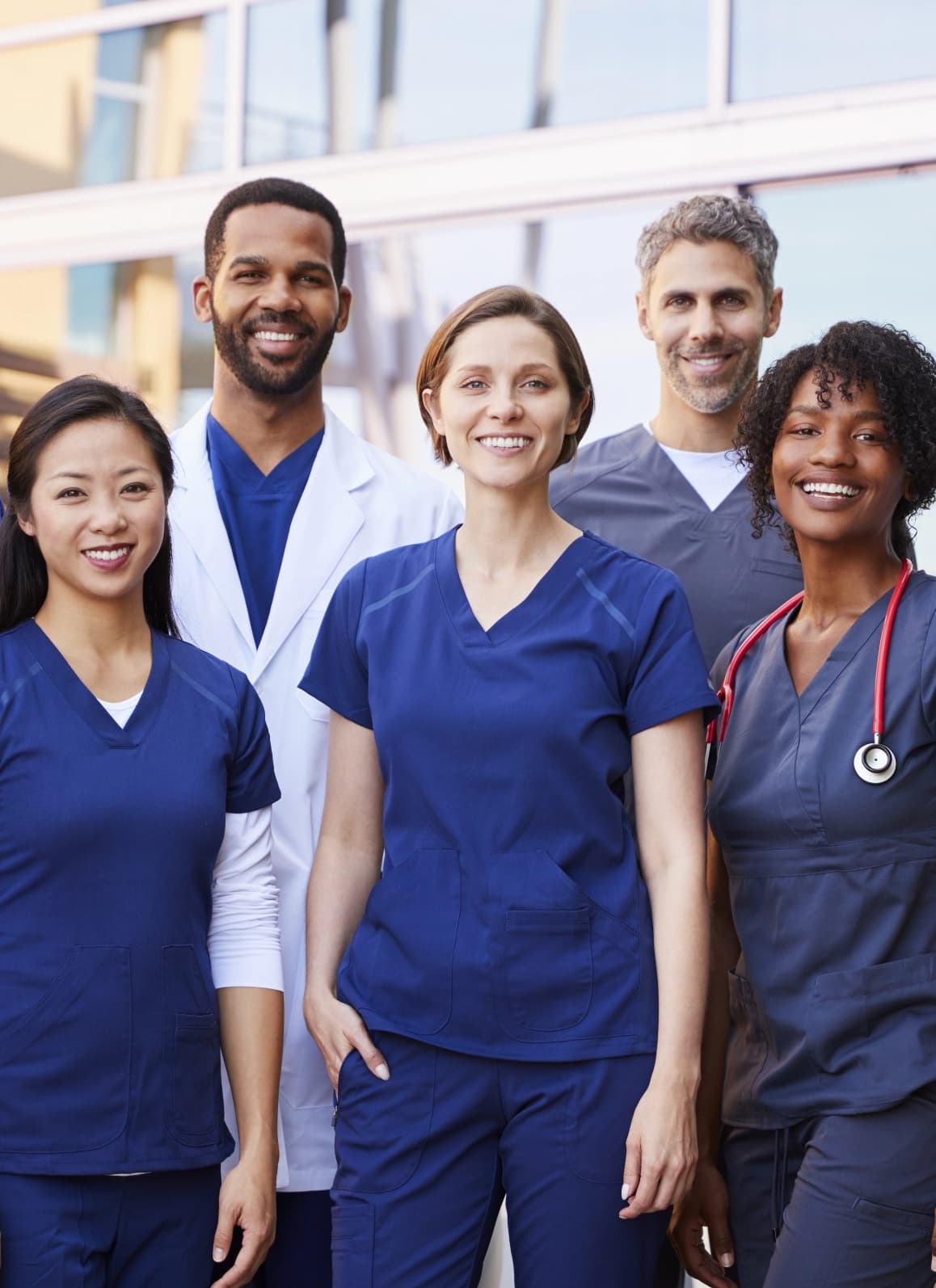 How It Works
Through partnership, we become fully dedicated members of your team to ensure vital healthcare staffing objectives are met in medical operations, emergency and pandemic response, natural disasters and other time-sensitive scenarios that arise.
The breadth and depth of our clinical and non-clinical network is second to none. With access to thousands of healthcare professionals and staff who cover the full gamut of medical specialties, we rapidly place providers who are highly skilled and experts in their fields and who embody a deep commitment to the delivery of quality patient care and the best possible outcomes.
Our extensive network of experienced, credentialed healthcare professionals and support personnel work in varied models to suit your unique needs. From locum tenens, to travel health workers, and from permanent placement to telemedicine practitioners, they can be placed and ready to serve anytime, anywhere.
---

Administrative Support, Consulting and Advisory Services

---

Advanced Practice

---

Allied Health

---

Anesthesia Management

---

Behavioral Health

---

Bilingual & Multi-Lingual Staffing

---

Emergency, Humanitarian & Disaster Relief

---

IT Management

---

Non-Clinical

---

Nursing

---

Perioperative Services Consulting

---

Pharmacy

---

Physician

---

Telemedicine

---

Therapy

---

Vendor Management Systems (VMS)/ Managed Services Programs (MSP)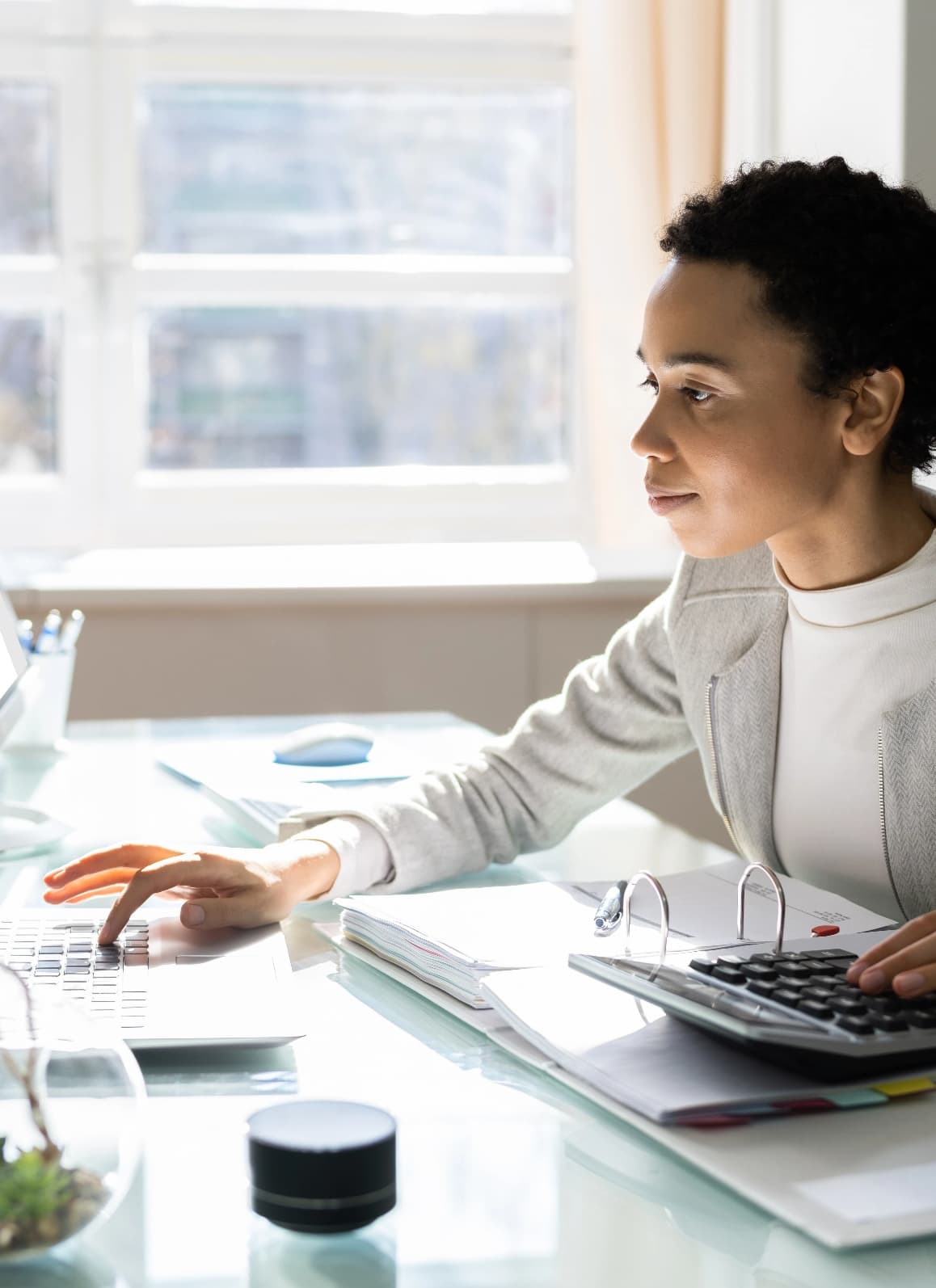 And it doesn't stop there
We also source, place and schedule the front- and back-office and field-office medical personnel for your engagements.
We leverage state-of-the-art technology to streamline operations and provide real-time reports and insights into program status.
And we manage the human resource and financial aspects – including pay and time off – to provide you with a fully comprehensive solution.
Jackson Healthcare Government Services handles all program management aspects for your engagement, delivering a seamless end-to-end experience.
As part of the Jackson Healthcare family of companies, we bring decades of experience to our work — and the mission, value and expertise we've mastered in the private sector to fulfill critical national, state and local needs in the public sector.
Contracting with us — and our world-class teaming partners — means we can rapidly and confidently fulfill your healthcare staffing and front- and back-office support needs to achieve optimal levels throughout your engagements.
Included in filling your staffing needs are some of these established and award-winning brands within the Jackson Healthcare family of companies.
Technology in Action
Our innovative, next-generation Vendor Management System (VMS) platform facilitates all aspects of our teaming partnerships and program management. This includes everything from directly sourcing and screening clinical healthcare professional candidates, non-clinical front- and back-office staff, and field workers offering vaccination services, for example — to credentialing, certifications and compliance, building work schedules, optimizing staffing levels, scheduling to account for staff availability and time off, payroll and labor compliance.
The initiatives we partner on and manage are unique and varied in complexity, size and duration. And from start to finish, we're committed to working with you, holistically managing the full breadth of your engagement, and ensuring program success. We have the proven methodology, team and expertise to successfully support your mission with the utmost professionalism, dependability, quality and care.
Ready to learn more and get started? Contact us at info@JacksonGovt.com.
Present & Past Performance
Our present and past performance extends across our affiliates in a variety of environments and settings of all sizes and encompasses a wide array of specialties.

Powered by our extensive network of healthcare professionals and medical support staff, we are deeply committed to delivering essential healthcare staffing and medical support services to U.S. Immigration and Customs Enforcement (ICE) through our awarded IDIQ contract. 
This multi-year relationship will allow us to fulfill critical staffing needs, encompassing both clinical and non-clinical positions, at ICE facilities nationwide. Working closely with our teaming partners, and leveraging our next-generation vendor management system, we're dedicated to fulfilling the medical needs of immigrants detained by ICE.

Leveraging our specialized rapid-response program designed to meet urgent healthcare staffing needs, and working with our affiliate partners, we oversaw the contract labor usage and associated costs for the Georgia Department of Community Health. 
Mobilizing vital healthcare professionals to more than 300 medical facilities in the height of the COVID-19 pandemic, we provided essential staffing for an array of healthcare facilities – including hospitals and nursing homes – as well as virus testing sites and vaccination clinics throughout Georgia. Just between February and March of 2021, more than 350,000 vaccine doses were administered in drive-through locations across the state. In all, over 5 million hours of dedicated service were delivered by staffers in COVID mitigation efforts.

Working with our affiliate partner, we provided travel nurse staffing to fill both short- and long-term vacancies at Jackson Hospital and Clinics in Montgomery, Alabama. 
With the critical need for nurse staff to meet demand through peak periods of the pandemic, we scaled the workforce at Jackson Hospital and Clinics, providing nurse coverage for medical-surgical (MedSurg), ER, ICU, PACU, labor and delivery, and palliative care. During the contract period, more than 100 registered nurses were mobilized to help offset a significant surge in general and acute patient populations and ensure patients received uninterrupted, high-quality care. This initiative involved 54 vital work order requests for nursing staff during the designated period of performance, with a 100 percent submission ratio on those orders.
Working with our teaming affiliate, we staffed locum tenens physicians and other providers in various care settings at Riverside University Health System to fill critical behavioral health positions in outpatient treatment centers, county detention facilities, emergency behavioral health services, inpatient treatment facility programs, consultation services and telepsychiatry to adults, teens and children with serious and persistent mental illness and emotional disturbances. 
Our staffing solutions included sourcing, screening and the placement of contracted locum tenens psychiatrists to provide psychiatry services. Our multi-year work with Riverside University Health System involved 180 orders in the outlined period of performance, placing providers into more than 50 assignments across 40 work locations in California.
NAICS Codes
Our Primary NAICS Codes cover temporary and healthcare staffing and include, but are not limited to, the following:
541714 — Research and Development in Biotechnology
561320 — Temporary Help Services
561330 — Professional Employer Organizations
621111 — Offices of Physicians (Except Mental Health Specialists)
621112 — Offices of Physicians, Mental Health Specialists
621210 — Offices of Dentists
621310 — Offices of Chiropractors
621320 — Offices of Optometrists
621330 — Offices of Mental Health Practitioners (Except Physicians)
621340 — Offices of Physical, Occupational and Speech Therapists, and Audiologists
621391 — Offices of Podiatrists
621399 — Offices of All Other Miscellaneous Health Practitioners
621420 — Outpatient Mental Health and Substance Abuse Centers
621999 — All Other Miscellaneous Ambulatory Health Care Services
622110 — General Medical and Surgical Hospitals
622210 — Psychiatric and Substance Abuse Hospitals
622310 — Specialty (Except Psychiatric and Substance Abuse) Hospitals
623990 — Other Residential Care Facilities
624110 — Child And Youth Services
624221 — Temporary Shelters
624230 — Emergency and Other Relief Services
624310 — Vocational Rehabilitation Services